Eddie, Leo, and Lydia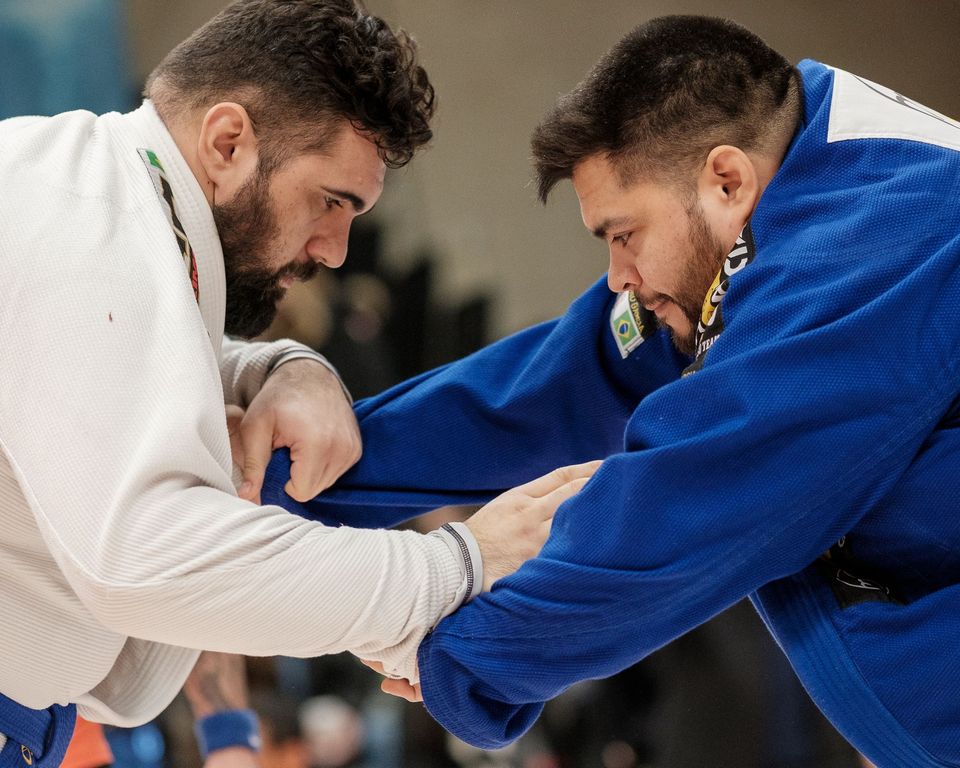 Eddie Gomez (blue gi) is a three stripe blue-belt at Marcelo's. He and Leo Gordon were the only two ultra-heavyweight blue belts to enter the tournament. Grappling Industries asked if they'd like to go best two out of three to get more reps in. Despite getting promoted to blue belt just last week, Leo managed to take one of the matches from Eddie, who ultimately won the set, 2-1.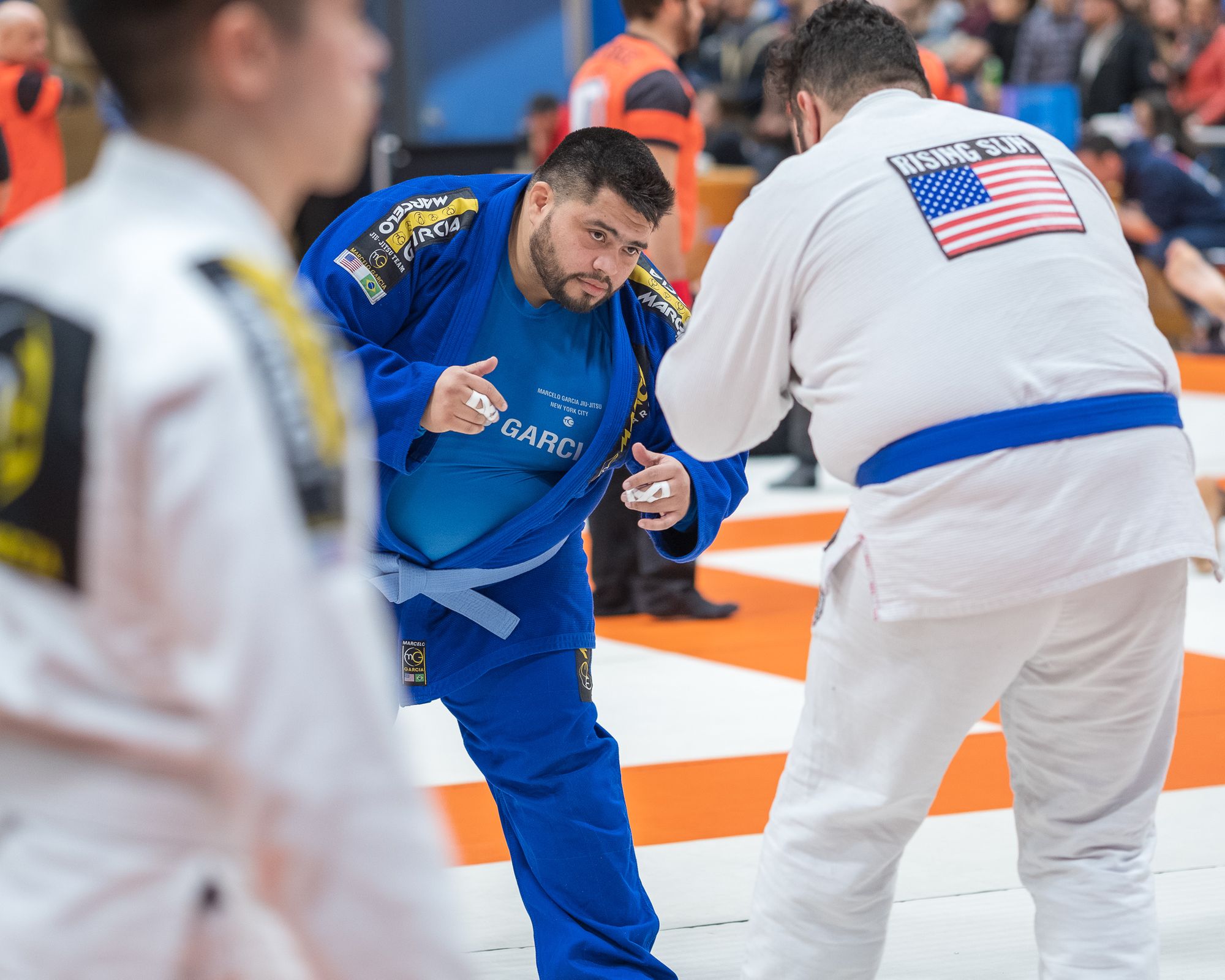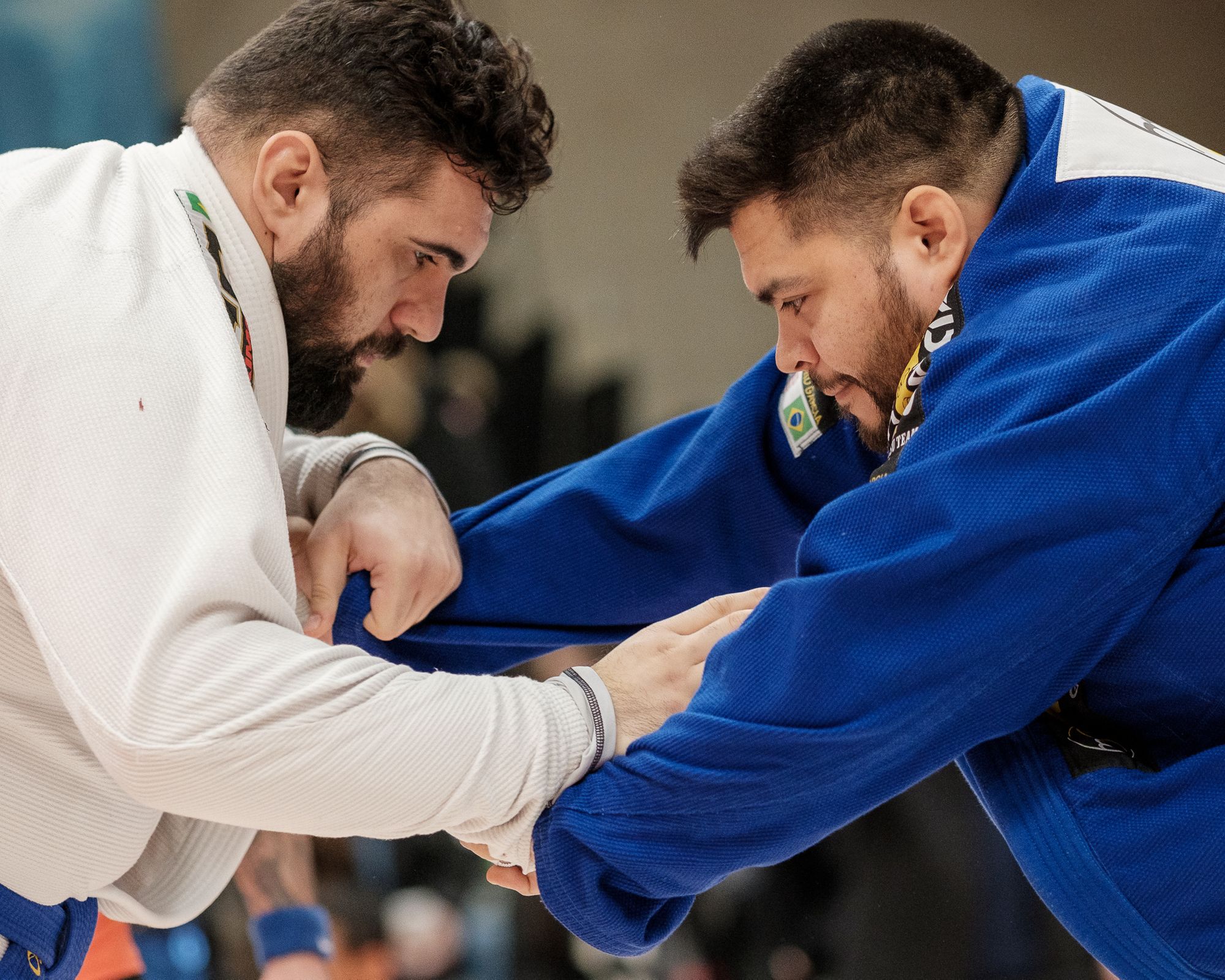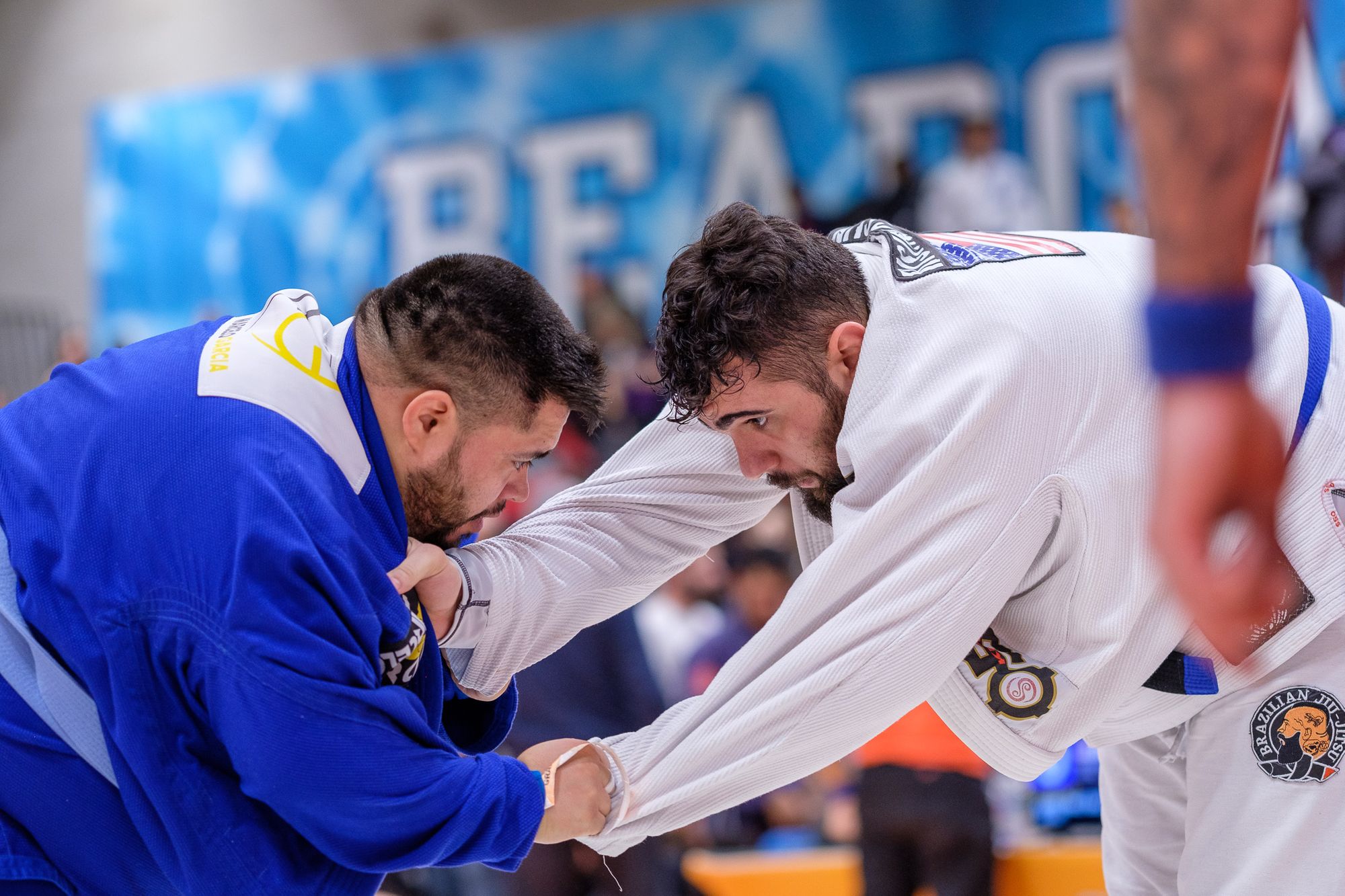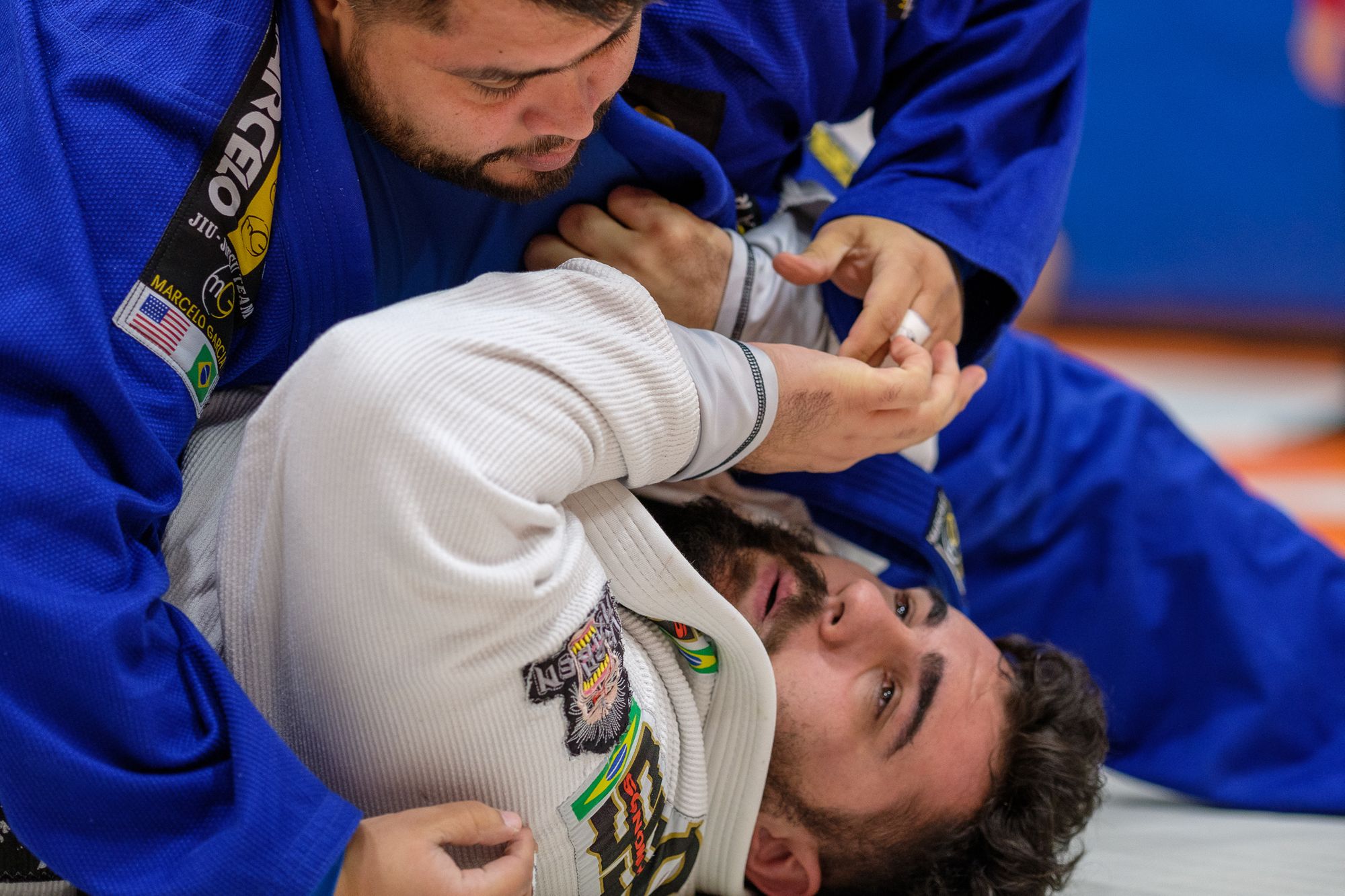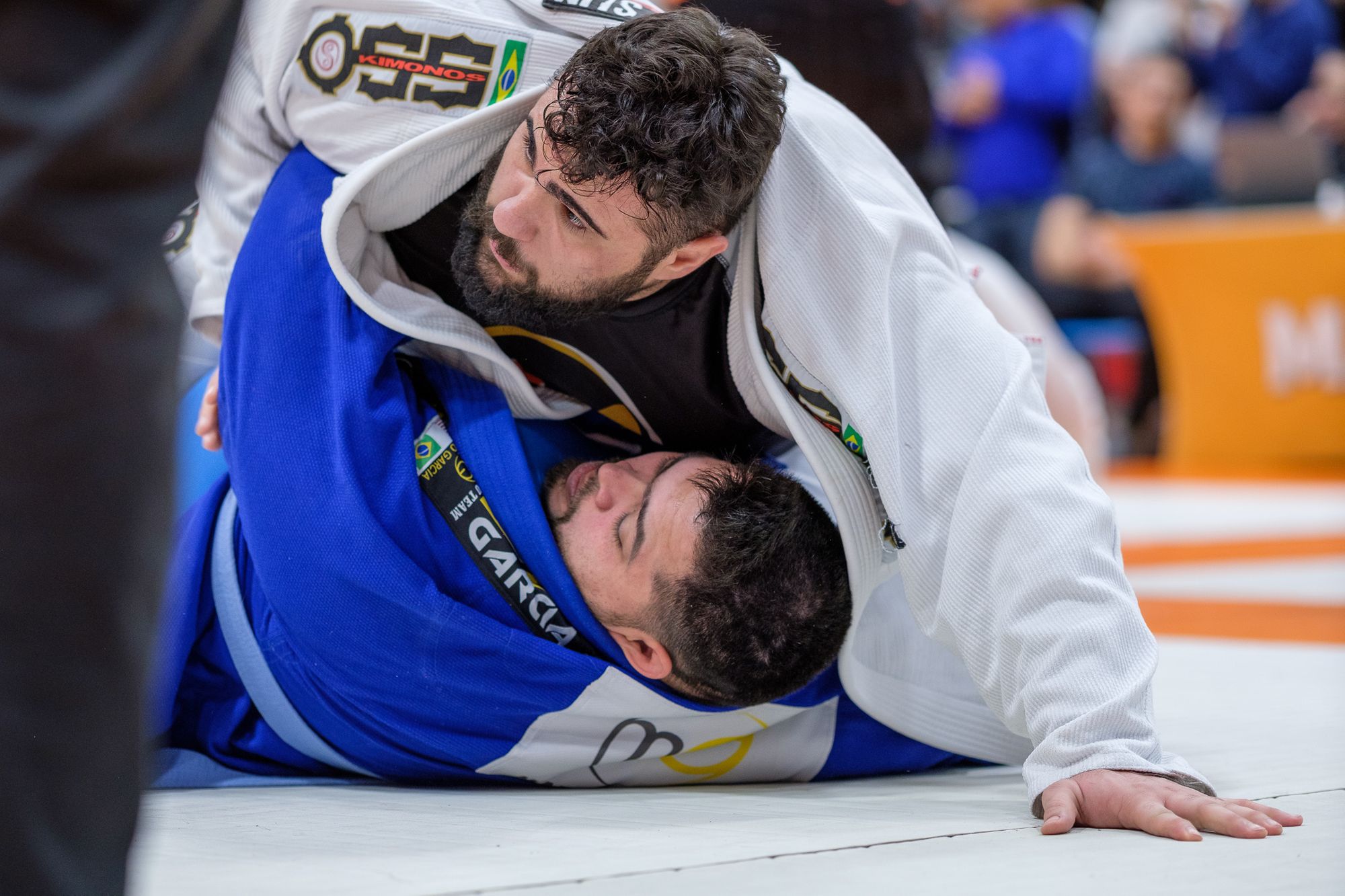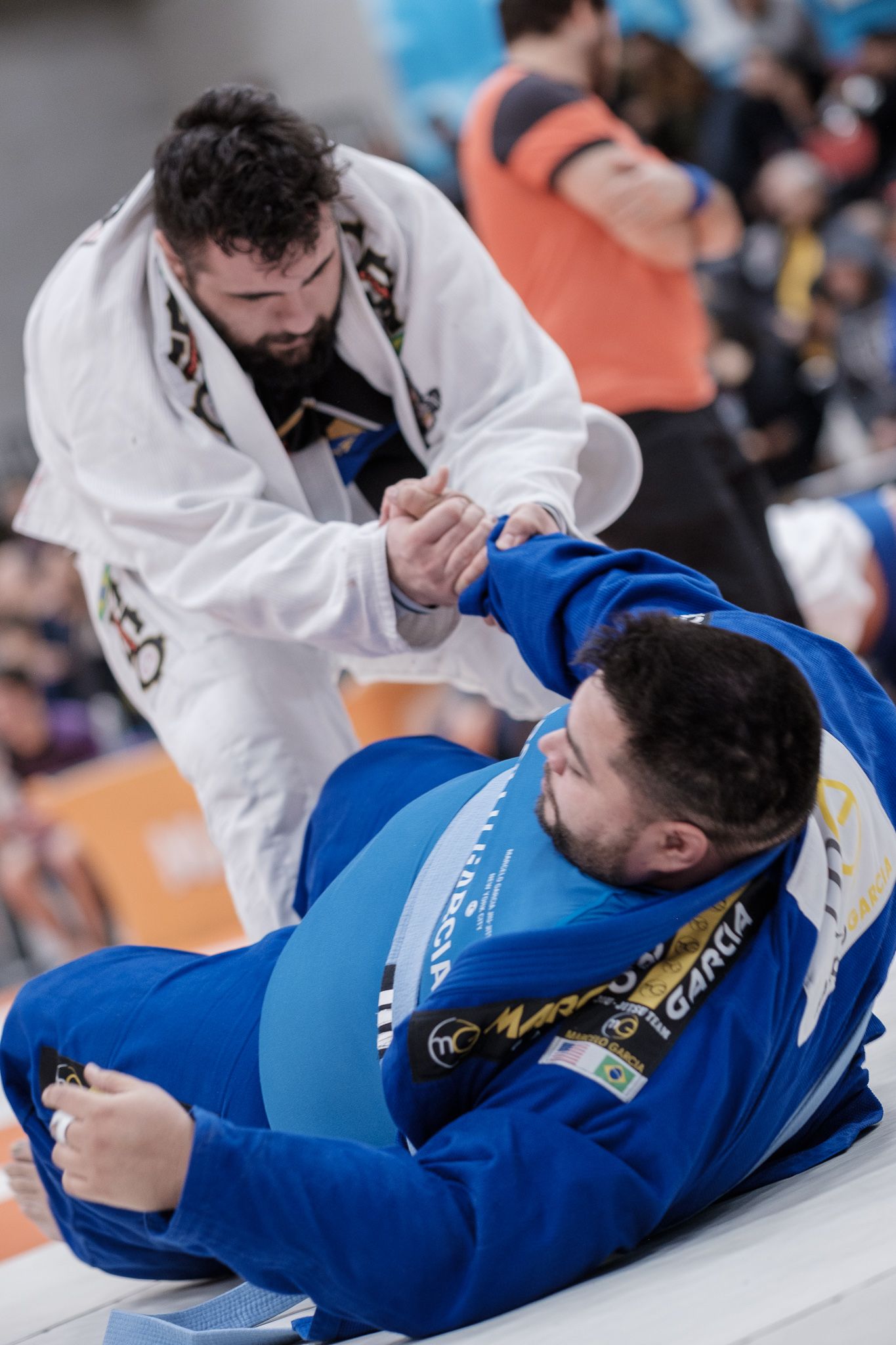 The story's a bit more complicated though. Lydia Coleman is a purple belt who trained with Edie for years at Marcelo's. However, she recently said "Yes!" when Leo asked for her hand in marriage. So for all three matches, Lydia's in her fiance's corner, watching her good friend and finance try to strangle one another.