Sam and Leora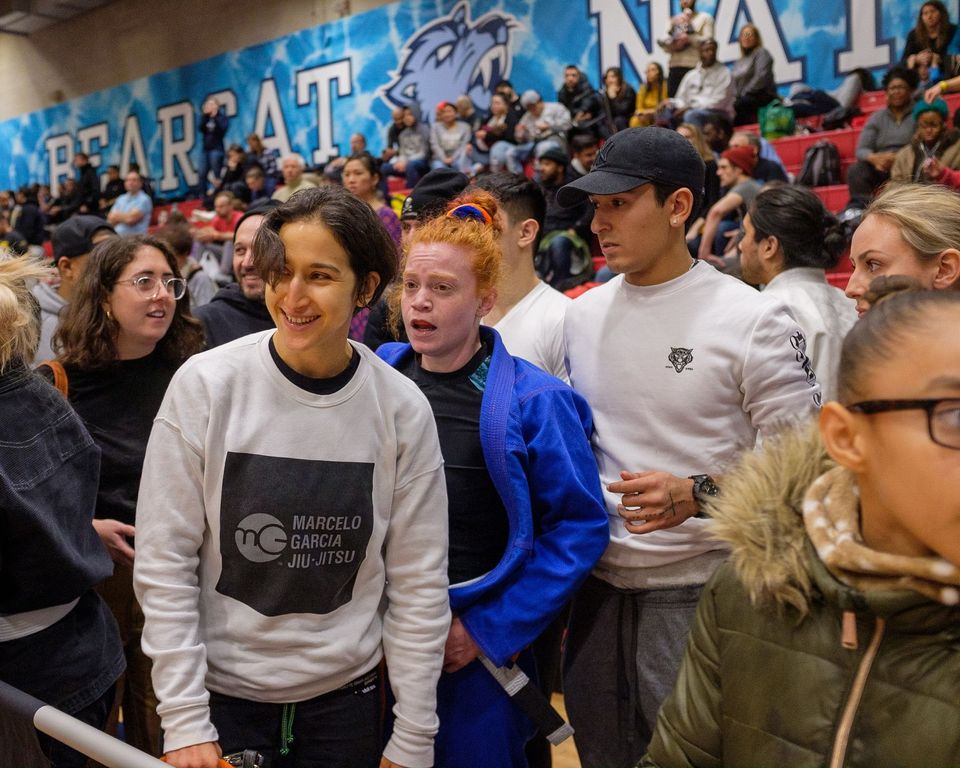 I competed in my first jiu jitsu tournament in November – the IBJJF NY Fall Open. I trained for 100 days in preparation, and my competitive experience lasted exactly five minutes. That's how it goes with single-elimination tournaments.
By contrast, Grappling Industries offers round-robin tournaments. Most entrants in a Grappling Industry tourney get four matches in the Gi, and four matches in No Gi.
Leora trains at Chicago MMA and started BJJ less than a year ago. A while back she reached out on /r/bjj looking for other women in the community who were training. Sam, a blue belt at Marcelo's, replied back, and the two became online friends. Leora made the trip to NYC to compete in her first tournament – Grappling Industries Manhattan. Sam cornered her, despite having never met in person.